Our Mission
Welcome to Palo Alto Vision Optometry! We are excited to provide you professional eye care services in a comfortable and friendly environment. In an increasingly rushed culture that sacrifices quality for speed and shortcuts, our practice stands out from the rest.  We take great pride on offering the best customer services, with personalized 45 minutes exams to address all your ocular health needs and to ensure everyone receives the highest quality of eye care they deserve. At Palo Alto Vision Optometry, we strive to build long-term relationships with our patients and their families.
Palo Alto Vision Optometry is well established in Palo Alto community for the past 30+ years. Our optometrists are clinically trained to practice the broadest scope of primary eye care and certified to diagnose and treat most eye disease, including glaucoma, diabetic retinopathy, macular degeneration, foreign body trauma and eye infections, as well as perform Ortho-K/CRT (Corneal Refractive Therapy) and Laser Vision Correction Consultations. Our office is fully equipped with all the latest eye care technology; we even provide complimentary fundus photos of the retina to all patients to monitor for any subtle changes on an annual basis.
We hope you give us an opportunity to serve you and your family's eye care needs. We look forward to meeting you in the near future.
CRT/Ortho-K/Orthokeratology

Enchroma lenses for Color Vision Deficiency

Medical/Office Visits (Red eyes or infection)
Meet Our Doctors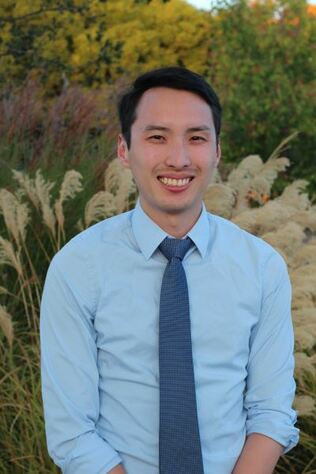 Michael D. Le, OD
Dr. Michael Le was born and raised in San Jose and has been with Palo Alto Vision Optometry since 2013. He graduated from the University of California, San Diego with Latin honors and then received his doctoral training at the University of California, Berkeley School of Optometry, where he was part of the Beta Sigma Kappa International Optometric honor society.
Dr. Le is certified at the highest level to practice full-scope optometry in managing ocular diseases. Dr. Le is also certified to fit Ortho-K/Orthokeratology/CRT (Corneal Refractive Therapy). For more questions about CRT, please contact Dr. Le directly at info@paloaltovision.com.
In his free time, he enjoys watching and playing sports as well as spending quality time with friends and family.
Schedule an appointment with Dr. Michael Le
Thuy T. Nguyen, OD
Dr. Thuy Nguyen is originally from the Los Angeles area where she received her Bachelor of Science degree in Psychobiology at UCLA. She then attended UC Berkeley School of Optometry, where she graduated with high honors. She is certified at the highest level to practice full-scope optometry to diagnose and treat ocular diseases including glaucoma. Dr. Nguyen is committed to providing the best quality and attentive vision care for all of her patients. She loves to share knowledge about the eyes while helping her patients see better and live healthier. 
In her free time, Dr. Nguyen enjoys traveling, playing tennis, and spending quality time with family and friends.
Schedule an appointment with Dr. Thuy Nguyen
Lawrence Y. Chin, OD
To all my loyal patients,
I have reach the threshold of retirement after 47yrs of private practice.  It was certainly enjoyable to have such loving patients, and catch up to your life events of the past year.  The term "family practice" really felt like you were family to me! It certainly feels great to know that perhaps, our office had made a difference in our community.
The next steps will be scary, but probably fun. Will be doing a lot of traveling and living outside the bay area 50% of the time. Initially, it will be weird  not to show up at the office, but I'm sure I can adjust.
With all my fondest wishes,
Dr Chin